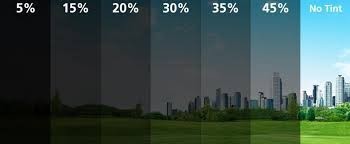 Similar to our auto glass repair and replacement policies, Hawthorne Auto Glass stands behind our automotive window tinting work. If there are any issues encountered with a job after the fact, we will fix them at no charge to the customer if the flaws are a result of our work. We also guarantee, that when our technicians work on your car or truck for window tinting, that we will leave the vehicle in better shape than it shows up in without any residual trash or residue from the tinting being left behind. Our auto window tint specialists will actually come to your home or place of business and provide you with free mobile service.
Call our car window tint professionals today!
Most residents of Hawthorne and the surrounding area find
the constant sunshine in Southern California to be a bit of
a nuisance when it comes to car maintenance. Besides
automobile interiors getting faded out by the sun, it also
presents a health hazard to occupants of one's vehicle from
the constant exposure to the UV rays from the sun. In order
to address this need, at Hawthorne Auto Glass we provide
window tinting services for just about any make or model of
street-legal vehicle out there.
Our highly skilled and certified technicians will review what is in the realm of possible for tinting your car or truck's windows prior to starting any new service or job. We also make sure that all California state laws on the darkness of tint is followed so that you don't have to worry about being pulled over by law enforcement and possibly get a ticket! In order to ensure the tint does not inadvertently exceed the state limitations, we thoroughly test the percentage of tint and provide you with documentation that it meets the state requirements. If you are missing a side-view mirror; however, the darkness of the tint that we can apply will be reduced to keep your automobile legal!